This collection is made up mostly of people I have met while living and working in Denver. Sprinkled in are some random views that show a unique side to the Mile High City.
"I Been Everywhere"
Met the homeboy Hector out in Aurora during a car show thrown by the Viejitos. We were chillin', throwing back some beers, and he was telling me about the different places he's been locked up. I asked him, "Where you been?" "I been everywhere," he replied.
"Barry"
I remember I was walking through Five Points when I caught Barry chillin' on this wall. He had a portable speaker blasting some hip-hop in his hands, but I don't remember what song was playing. The 303 hat caught my attention, so I asked him if I could snap a photo. You can't really see his eyes, but if you zoom in, you can see he's looking right through me.
"Cortez on My Feet"
The homie Hustle and I got up to shoot some photos for his Now I Know English (NIKE) project. He lives on the west side, so Morrison Road seemed like the perfect place to go shoot. His sneakers were a major focus for the shoot. I saw an electrical box with some ill tribal art, and had Hustle take a seat on it while I caught some quick photos. These turned out to be some of my favorite from the day. There's a sense of competing identities that really stands out to me with the Aztec tribal symbolism sitting behind the sneakers named after Hernán Cortés, conquistador of the Aztec people. Chicanos live with that duality everyday -- not all the way Mexican, not all the way American -- but still 100% Gente.
"Trayvon"
I captured this photo of Kaleb (left) and Joel (right) while working at the homie's grand opening for their Be A Good Person storefront. Prior to this one, I had taken a quick photo of the two. It wasn't until I was going through the images that I noticed Joel's "Trayvon" hoodie. I found them again, and asked them if I could take one more photo. I didn't pose them, I just told them where to go. Without direction, Kaleb threw on his hoodie, and I started snapping my camera. This image is haunting to me, especially when I think about the circumstances surrounding the death of Trayvon Martin, a 17 year-old boy profiled and murdered in Florida while wearing a hoodie.
Carry On Tradition
I was working a gig on the west side for a family who was celebrating a baptism. After the church ceremony, we headed to the event center where the party was going down. These two looked sharp in their suit, dress and sombreros. Once they performed their dance in front of their whole family, they turned to me and I caught a couple of photos. It was definitely my favorite series of snaps from the day.
"Pablo Gomez"
I met Pablo while scouting locations for a workshop I was hosting in the Swansea neighborhood. I had no idea TLC Boxing Gym existed until I stumbled upon it. When I walked in, Pablo was unloading on a heavy bag. He was the only one in the gym. We got to talking and he let me capture a few quick portraits.
"The Camarena Family"
All of these names tatted on Donald Camarena belong to members of his family. A former boxer, Donald, or D, is now the owner of the TLC Boxing Gym where he trains the next generation of pugilists in the sweet science.
"Cathedral Basilica of the Immaculate Conception"
This is definitely one of my favorite views of the city. And in B&W, it feels like this could have been taken anywhere in Europe or South America. But nah, it's just good ol' Colfax.
"A Boy and His Dog"
I remember how hot it was this day. I was walking through Five Points with some homies, when we stopped by the corner store. There was a huge group of people out front just chillin' in the shade. I remember that dog barely rolled his eyes over at me when I approached. It was so hot, he didn't want to peel himself off the cool concrete. I was going to just take a photo of the dog, when this kid popped into frame, looked down, then at me, then just pointed down to the dog. I took two photos... in manual focus. The first one was crazy out of focus. The second one was perfect. It remains one of my favorite photos to this day.
"We Are Not OK"
I captured this photo back on November 10, 2016 at a giant rally through downtown. It was two days after Donald Trump was elected 45th president of the United States. We are still not OK.
"Sliding and Smiling"
It's always fun to get out and shoot when it's snowing in the city. This day, however, the snow wasn't piling up like I had hoped. It was just icy and windy AF. This brother was just trying not to fall on the black ice. He was sliding and smiling the whole way down the sidewalk towards me. He told me to be careful, and I told him to do the same.
"Colfax Interaction"
Me: Can I take a photo of you?
Him: No.
Me: Can I take a photo of your rings?
Him: Yes.
"Hand Down, Man Down"
TLC Boxing Gym let me bring in some of my street photography workshop students to practice capturing motion. We were treated to a show by this 15 year-old young lady. She was beating heads in, talking shit, and calling out "WHO GOT NEXT?!"
"Que Dios Bendiga el Elotero"
Or, "May God Bless the Corn Man." Shouts to my dude Felix from Oaxaca for holding down the west side with some of the most fire elote cups in the city. Also, notice the framing going on with the mangoes... I don't know why, but I really dig that.
"Below I-70"
There are so many views and monuments that are unique to Denver. My favorites, however, are the ones that belong to Denver, but look like they could be located in any city across the country. The area beneath I-70 and just east of Brighton Blvd. is one of my favorite places to shoot in the city. Some parts remind me of the LA River, while others make me think about the L-trains of Chicago. Developers are now planning a multi-billion dollar project in this area. And now, for better or worse, this whole stretch could be gone very soon.
"Town Market"
Shouts to the homie Junior in this one. Also, shouts to the hood corner stores that still sell Dickies and bandanas.
"Ski Mask Way"
This is just some summertime abandoned trailer park shit with the homies.
"Dax"
I met this dude out on Colfax. He asked me about my camera and asked me where I was from. I told him California, and he smiled and showed me his hat with the Kobe on the bottom of the bill. I'm a Laker fan since birth, so I had to pay homage. Shouts to Dax for the photo.
"Zak Market"
This is one of those photos that could really be from anywhere. I love printing this photo in 11x14 and seeing all of the details from inside the store... the dream catcher; the Dutch ad; the shoelace loops on dude's Timbs; the bananas.
"Fresh Out the Bing, Fresh Out the Box"
I met this brother downtown. He was unpacking a fresh pair of kicks when I approached him. We chopped it up for a bit, and he told me he had just finished a 10 year bid. He was grabbing a clean pair before he went home. I asked him if I could get a photo of his new shoes. Flashing the sign and the ankle monitor was all him.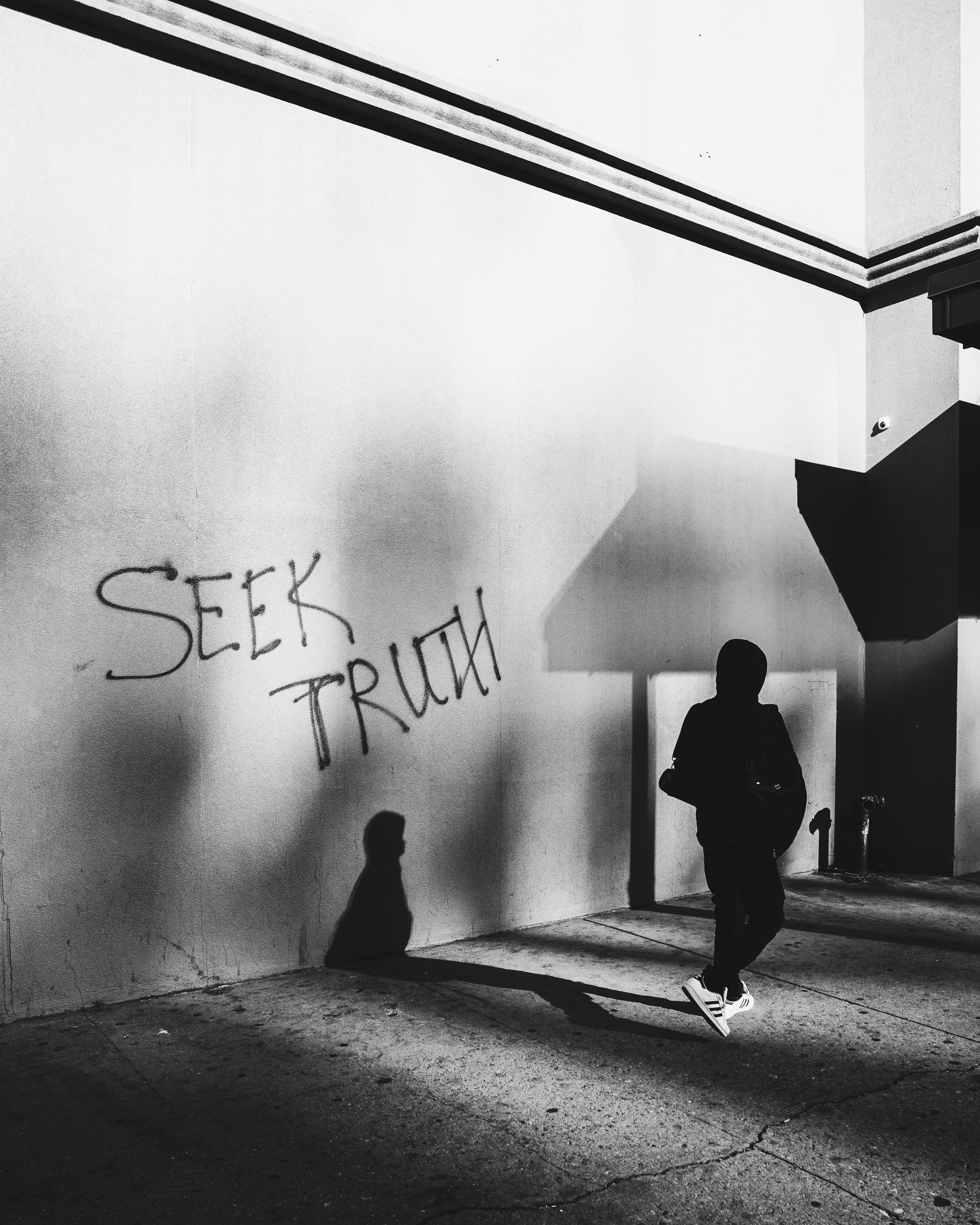 "Seek Truth"
One evening, I was walking down 16th Street over by Tremont when I noticed someone hit the 7-11 wall with the "Seek Truth." I really liked the way the shadows were falling, and the way the sunset was bouncing off the building across the street. I thought I would wait for some folks to walk by so I could snap a few quick shots. Ended shooting there for the rest of the sunset. Quite a few people walked by, but I really love the way this guys' adidas pop.
"Random Rooftop"
This is the day that a handful of the homies snuck up to some random rooftop downtown. This is also the day that one of the maniacs that was with us hung off the side of the building. My legs turned to linguine that afternoon.
"Dance"
I always love shooting this group during their traditional Native dance. The incense they use combined with the light that was leaking through the garage door made for some cool images. I captured this during the annual Frida birthday celebration on the west side.
"North Side Celebration"
In the city's north side, you can find the Troy Chavez Memorial Peace Garden. Troy was killed during Denver's "Summer of Violence" in 1993. Every year for Día de los Muertos, members of the community meet at La Raza Park and march down 38th Avenue, ending and communing at the peace garden. It's a beautiful community event that sadly appears to be coming to an end. Although there really isn't a clear subject to this photo, I love the way the entire frame is filled, from the people, to the papel picado and marigolds. If you look towards the top-right corner, you can see a photo of Troy. You can click here to learn more about the peace garden and The Troy Chavez Foundation.
"Sunday Rituals"
Every Sunday, from early May to early September, I shoot photos at the Meadowlark Bar for DJ Low Key's party, Goodness. It's always good vibes and good music. I remember this Sunday was extra poppin' on the block. You could hear music blasting from both the Meadowlark and Cold Crush patios. These two were feelin' it, and I was lucky to be out there to snap this photo.
"RIP DOHER"
I didn't know DOHER personally, but some of the homies knew him. In the days after his untimely death, I saw a lot of support from the community. Although I never met him, the respect and love Denver has for him is undeniable. As a matter of fact, I heard an out-of-towner did this piece. DOHER's impact stretched well past Denver. Rest easy.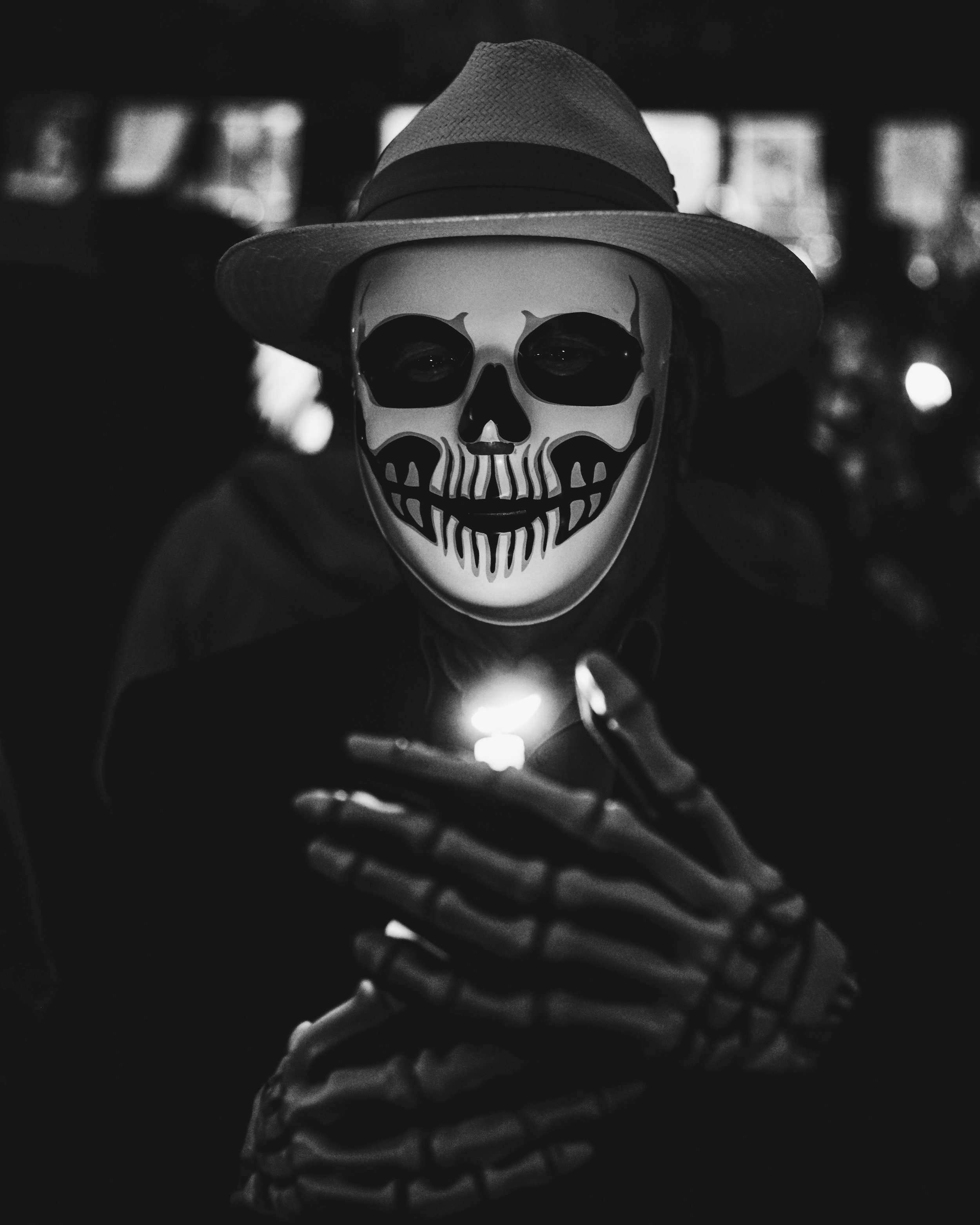 "North Side Traditions"
Taken at the Troy Chavez Memorial Peace Garden, I met this gentleman during the Día de los Muertos celebration. His name slips my mind, but I do remember him telling me that he had been living in the north side for 40+ years. He lamented the changes in the neighborhood, while also letting me know it wasn't all bad.
"Burning Flags in Globeville"
We took this photo a couple of weeks after the events of Charleston, SC where a white nationalist attending a rally ran over a large group of counter protesters, killing Heather Heyer and injuring several others. I don't know, man, but I think I learned in history class how we defeated the Confederates during the Civil War. This cheap flag burned up quick. Funny side note: this flag was made in China.
"Sunday Rituals"
Another snap taken at Goodness, here's Rhettmatic from the legendary Beat Junkies trying to pass me a blunt. Free smoke, free smoke, ay.
"4th of July"
This isn't really the most unique shot of Denver, but this view from our balcony is slowly being blocked by a new development, smh.
"West Side Shrines"
If you cruise the west side down Knox Court, somewhere between 1st and 8th Avenue, you may see this shrine dedicated to members of a family who are no longer here.